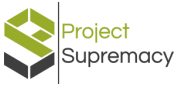 LIVE WEBINAR EVENT
On-Page SEO Schema Google Wants You To Use Now...
And How You Can Do It Effortlessly!
[register_free_webinar webid=126145339 pageid=11584]
What You'll Find Out In This Webinar ...
Todd Spears and Herc Mangus have literally just blown my mind.
They just showed me the new way Google wants you to do your on page SEO, and very few people know about it!
No matter what type of site, no matter how competitive the niche…
Without backlinks… Without PBNs… Without code…
And the results happen within HOURS and are permanent…
Herc and Todd are not interested in wasting your time, that's why the Webinar is scheduled to be only 20 minutes long…
That means NO FLUFF. If you've EVER been bored at a Webinar, then you certainly won't be bored at this one.
If you think it's worth 20 minutes of your time to discover the on-page SEO method that can quadruple your traffic in 2016 and beyond… just register on this page now...this will fill up fast!
You'll quickly notice that it isn't like other Webinar invitations you've seen before. These guys mean business. They hate fluff.
So if you're at all curious about just how easy, immediate, and permanent it is to leverage Google as a traffic source in your own business, then you need to sign up for this complimentary Webinar right now.
No matter what, I bet you'll learn something cool when you register for this webinar!
The new way Google wants you to do your on page SEO, and very few people know about it!

The on-page SEO strategy that you should be implementing on every single site you ever create from now on.

When you do it, you can shoot to the top quickly and permanently.

Herc Magnus and Todd Spears have been letting Google send them thousands upon thousands of free targeted visitors every month…
Registration is Quick & Easy And It's Also 100% Free :
[register_free_webinar webid=126145339 pageid=11584]