How To Start Your Own Certified LinkedIn Agency
& Close All The Deals You Can Handle At $500, $1,000, $2,000+
YOU ARE NOW REGISTERED.
You will receive a confirmation email from Supremacy Webinars.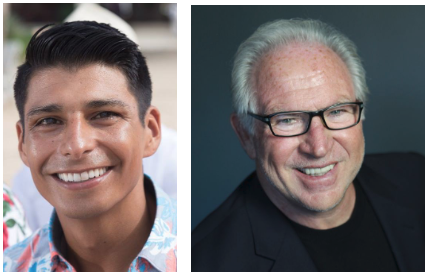 This Webinar Begins On
Thursday Jan, 10th
4PM PST / 5PM MST / 6PM CST / 7PM EST
Featured Guests:
Cory Sanchez & Ira Rosen
MARKETING EXPERT REVEALS 'MAGIC' MOBILE MARKETING
METHOD THAT LETS YOU LEGALLY STEAL CUSTOMERS FROM
ANY LOCATION - INCLUDING THE COMPETITION!
We are going to show you...
A NEW Ground-Breaking Mobile Technology You Haven't Heard of That Snatches Up The Competition's Customers...Without Breaking The Law!
The Sneaky Method To Influence Buying Behavior. Watch As
Customers Primed to Purchase Walk Away from Those Other Guys...And Walk Right Into Your Client's Place of Business
Who to Talk to, And Exactly What You'll Say to Close The Deal And Walk Away With
Cash in Your Pocket Today
What You Can Do Right Now to Bring in An Extra $300, $600, $900 or MORE This Week, And The Strategy That Will Keep That Money  Coming In Month After Month
The Remote Control Smartphone Method That Guides Buyers Right to Where You Want Them, No Matter Where They Are in The World, With No Apps And Nothing To Install!
How to Become The Top Local Marketer in Your Area (Even if You're Brand New!) Using A Step-by-Step, Done-for-You Sales System That Gets You A 6-Figure Salary With Just 1 Client Per Week!
And A Heck of A Lot More!