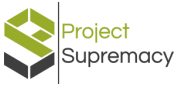 Watch Our

Free PSv2 Training

Below 
Thank you for attending our Webinar!
Let's quickly recap what you've just seen:
Project Supremacy is the only WordPress plugin designed to perfectly do your on-page SEO in the exact way Google wants.

By using schematic markup, JSON LD, image exif, and all of the other "fancy stuff" that will literally obliterate your competition.

It will do all of this for you automatically, without you needing any special skill or code at all.

You also won't have to focus on off-page SEO, backlinking, or using Private Blog Networks… and if you DO decide to do some off-page SEO, the results will be 100x more powerful thanks to having Project Supremacy.

Project Supremacy is ready to become one of those "essential plugins" that you immediately install onto every new WordPress site you create.

The results are proven time and time again: instant rankings and traffic boosts, with permanent staying power, meaning more sales, commissions, and larger lists --- without spending a single penny on advertising!