Feel Social

 & PS Bonus Delivery
We know what you bought, now we're going to deliver!
PSv3 Pre Beta Access!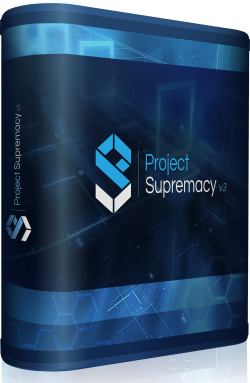 Buy Feel Social, get 2 Site Pre-Beta License of v3.
Buy OTO1, get an additional 4 sites (6 Total).
Buy OTO2, get an additional 4 sites (10 Total).
Buy OTO3, get an additional 10 sites (20 Total).
KeywordSupremacy Credits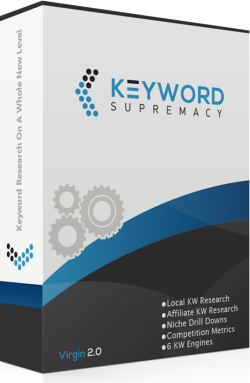 Buy Feel Social, get 10 Extra Credits
Buy OTO1, get additional 10 credits (20 Total).
Buy OTO2, get additional 15 credits (35 Total).
Buy OTO3, get additional 15 credits (50 Total).
 AMP Pro Coupon
Buy Feel Social, get $5 Off AMP Pro Coupon.
Buy OTO1, get an additional $5 Off ($10 Coupon).
Buy OTO2, get an additional $10 Off ($20 Coupon).
Buy OTO3, get an additional $10 Off ($30 Coupon).
*PLEASE NOTE*
Delivery of the v3 Bonuses will start on Monday March 13th and will be completed by Friday March 17th.  These are not instantly delivered bonuses.
Keyword Supremacy credits will be appended to your current accounts.  If you do not have an account, you will be given a link to sign up for free.
AMP Supremacy Coupons will be given out when we release the PRO version of the software in about 3-4 weeks time if you are interested in buying the software.
PSv3 Pre-Beta Licenses will not include any Rank Tracking or Keyword Research features.  However, they will be offered when the actual Beta is made available.
However, with your Pre Beta License, you'll still have access to all the upgrades, and new features v3 has including;
Manage all your WP sites from single dashboard
Upgraded Schema deployment (full schema database)
Upgraded PS SEO
Upgraded Affiliate Link Manager
Upgraded Project Planner
Upgraded everything really...it's a whole new ball game.
FEEL SOCIAL BONUS PACKAGE
9 More Killer Software Apps
TeeSpring Mastery
Ever wonder how people are selling up to 6 figures per month with T-Shirts? This video training course will cover exactly how you can set up your very own profitable t-shirt business today. You won't have to deal with inventory, customers or any of that boring stuff. Just upload a design, start selling and everything else is handled for you!
Attention to Retention
One of the biggest problems is that it can take a lot of work to generate new customers. You have to spend money on advertising, you need to get them acclimated to your offers, you need to deal with any issues that come along with new customers, you have to create time to acquire them, you need to do market research etc...
It's easy to get wrapped up in the acquisition phase. I mean, who doesn't want more customers? The thing is – you can't be so wrapped up in acquiring new customers that you ignore your current customers!
Attention to Retention teaches you how to retain and please existing customers and turn them into recurring customers!
WP Social Locker
New WordPress Plugin that will allow you to lock a part of content on a web page until a user clicks one of the social buttons (Facebook Like, Tweet Button, Google +1) in order to sky-rocket your likes/tweets/+1s, traffic and customers!
WP Ad Slinger
Create unlimited Facebook-style ads with a few clicks to increase click-through rates, sales and conversions on your website!
Premium FB Graphics 2.0
Turn your Facebook pages into professional marketing powerhouses with this amazing brand new graphics package!
FB Timeline Express Software
This software allows you to create Facebook timeline images in 60 seconds! Just download the software and you'll be shooting out professional timeline images in immediately...
FB Legal Doc Creator
No matter what you do on Facebook, you need to have legal documents on every page you run traffic to (otherwise, your account runs the risk of getting shut down permanently). This software generates documents automatically for you to be 100% compliant with Facebook's Terms of Service!
High Ticket Authority
Are you tired of making measly $7, $10 and $20 sales? You drive so much traffic only to make such a small amount. Sure, it's great for lead generation but then you also need high ticket sales on the backend to maximize revenue. How would you like to make $997 to $20,000 sales from each customer? Think about it… If you make just 5 sales of $4,997 a month, that's $24,985! Let's be a bit more conservative — at $497 a pop with only 5 customers, that's $2,485. That's the power of selling high ticket products!
Video Clipper Software
Video Clipper Software allows you to easily clip your video to any corner of your page by serving as a smart widget. Basically, the video will be playing and "follow" the visitor wherever he or she scrolls on any given page… Visitors will continue to be able to see the video and no longer only hear it, increasing responsiveness and engagement in ways you would never imagine would be possible!